With the help of our partners, we implemented numerous projects that served millions with access to safe and clean water. Our mission is to end the global water crisis, and with your help we are able to fund various projects in different countries. We invite you to learn about how your donation changes lives by reading more about how we work, where we work and the people we empower.
Here is our progress we have achieved since we started working in 2015:
+13 Million
Lives Impacted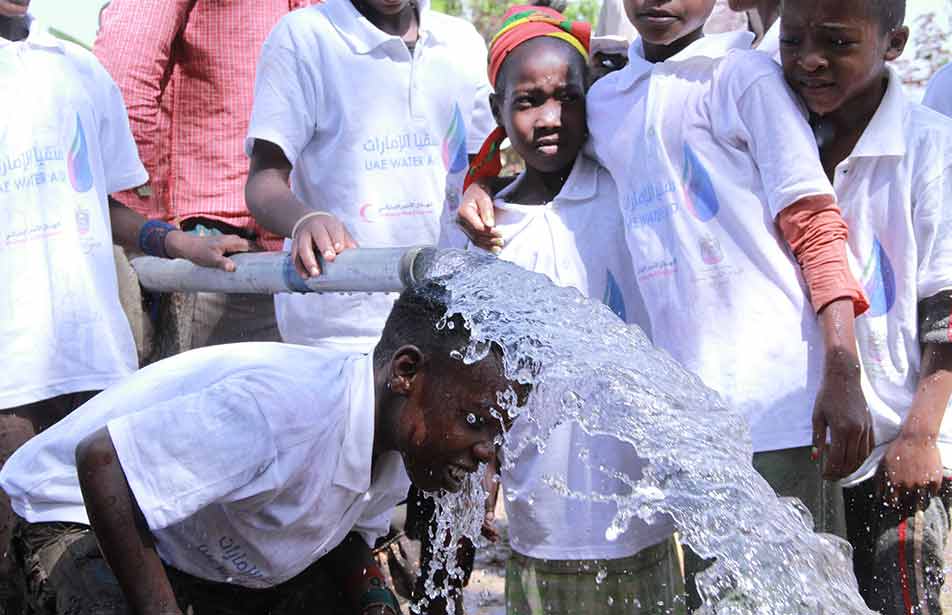 Clean Water Changes Everything. Water connects every aspect of life
Access to safe water and sanitation turns time spent into time saved, it allows communities more time to pursue education and work opportunities, and it also help improve their health and break the cycle of poverty.
OUR SOLUTIONS


HOW WE ARE HELPING

We are keen on reaching out and serving humanity around the world by helping communities that suffer from drought. This is achieved by providing those communities with access to clean water through digging wells building water stations and connecting water distribution networks.

Below, you can learn more about some of our solutions:
WATER PURIFICATION STATION
Water is a fundamental human need and a driver for sustainable growth, yet water scarcity affects more than 40% of the global population, and is projected to rise. 844 million people in the world live without access to clean water. That's nearly 1 in 9 people worldwide.
Despite there being sufficient fresh water on our planet, millions of people who reside in tough and dry-land conditions are forced to live without it. The majority of those people live in isolated rural areas and spend hours walking to collect and transport water for their families every day. That water is often unclean and contaminated, leaving people sick with waterborne diseases such as Diarrhea, Cholera and Typhoid.
WATER IS LIFE. TOGETHER, WE CAN MAKE IT ACCESSIBLE TO ALL.